Are you tired of spinning wheels trying to achieve your dreams but failing to get ahead?
DREAMBUILDER is the Programme You've Been Waiting For!....
DISCOVER Your Dream, Learn Exactly How to BUILD it and Overcome Self-Sabotage so You Can Actually HAVE it.
In this 12-week coaching programme, you will go from feeling self-doubt, worry and fear that you can't do it, to igniting your passion, getting unstuck, and getting out of your own way so you BECOME the version of yourself who can achieve anything you desire.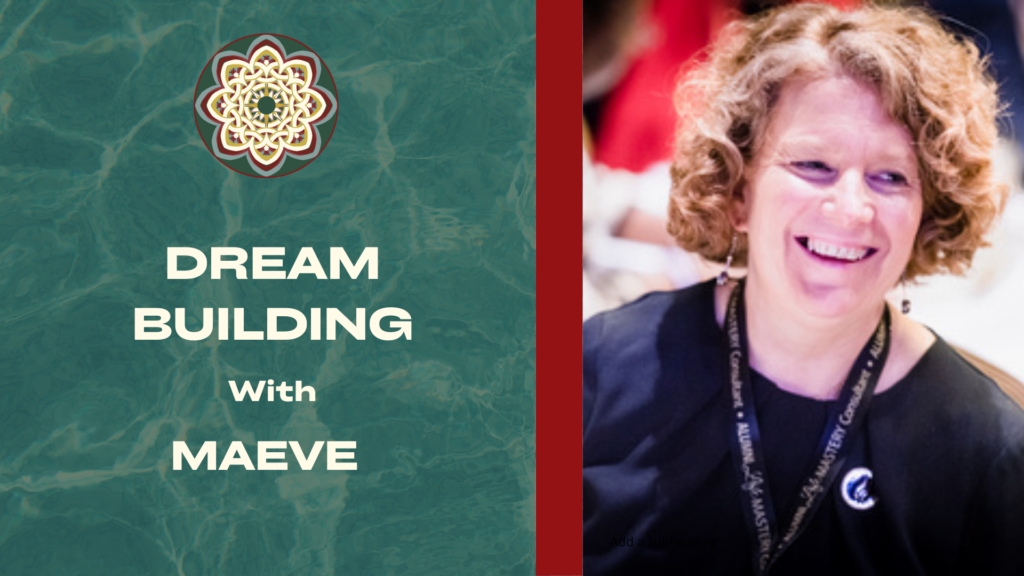 DREAM BUILDER
30th JUNE TO 29 SEPTEMBER 2022
Orientation call 23rd June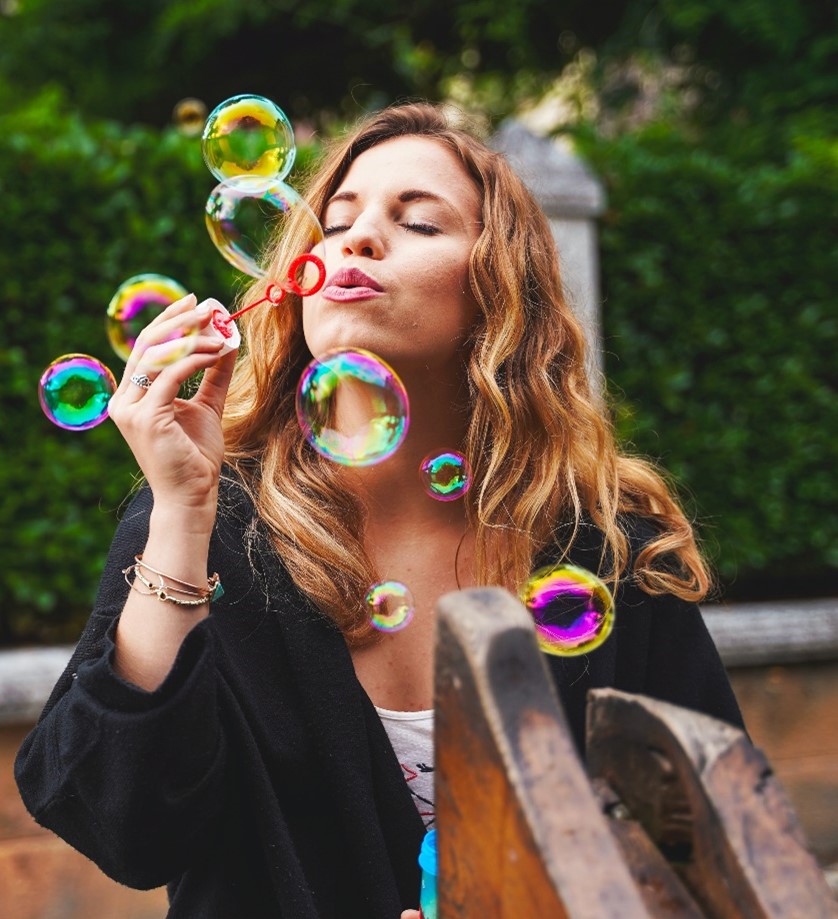 Before I explain what Dream Builder is and how it works, let's talk about who this programme is for…
You routinely wake up thinking there's got to be more to life than this or you find yourself wondering why am I staying here, in this house, or this job, or this relationship or friendship when I'm really not happy?
You've maybe done some work to make changes and felt disappointed with your results or you're afraid to even try because you don't want end up repeating old patterns.  Part of you is thinking I should just settle for how things are and stop looking for more or better.
And still there's that other part of you that knows there really is more.  You're looking at others who made the break and created something wonderful and you'd love your version of your dream.  You know you have more to give and more to live and part of you really knows there MUST be a way, you just need to discover it.
So, whether you're 
Tired of spinning your wheels and finding it difficult to get ahead.
Feeling successful in some parts of your life and afraid to risk the good that's there by pursuing more.
Not even sure your dream is possible… and the thought of going for it seems impossible.
Scared to take the next step because you don't know where the motivation or confidence will come from.
You're in the right and perfect place and I am going to tell you exactly how Dream Builder gives you the tools, confidence and motivation to finally trust yourself and start achieving your dreams.
"Doing the Dream Builder programme with Maeve was one of the best decisions,  best experiences and best investments of my life."
Lara del Rivero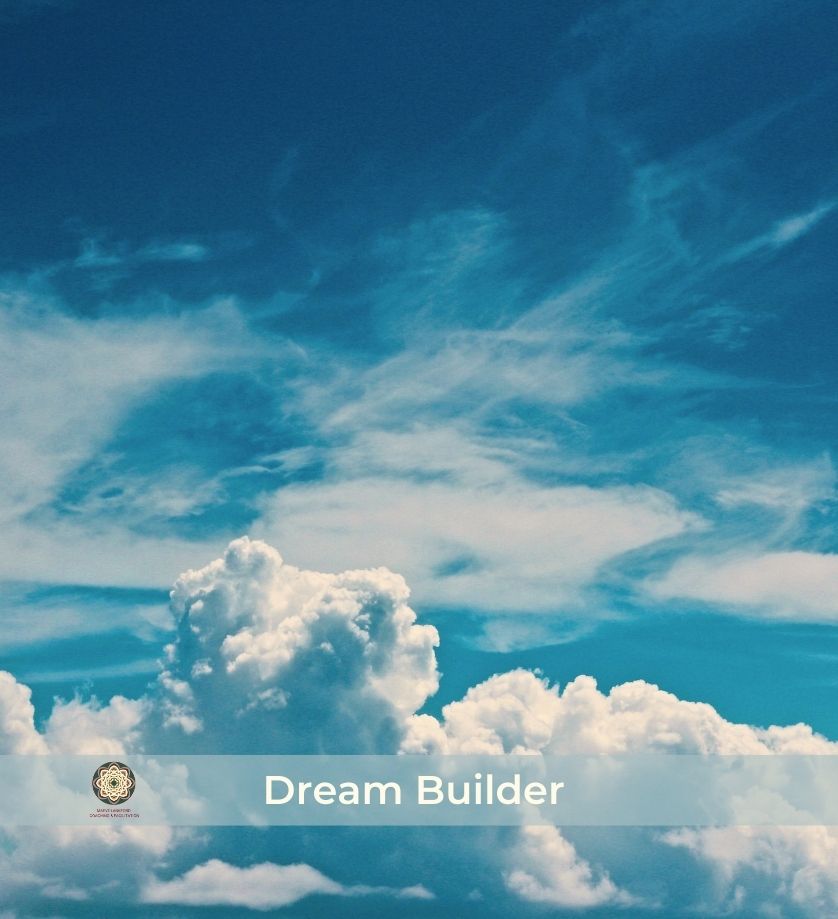 By the End of Dream Builder You Will Know How To:
SHIFT TO BEING READY FOR CHANGE AND KNOW THAT YOU'RE DESERVING
DISCOVER YOUR AUTHENTIC DREAM & TEST IT TO ENSURE ITS RIGHT FOR YOU
TRANSFORM FEELINGS OF FEAR, DOUBT, WORRY SO THEY CAN'T KEEP YOU STUCK
RELEASE LACK AND ACTIVATE RECEIVING EXACTLY WHAT YOU'D LOVE MORE OF
UPLEVEL YOUR PERCEPTIONS TO CREATE MORE EASE & JOY IN DAILY LIFE
CONNECT WITH AND USE YOUR INTUITION TO ACCELERATE YOUR RESULTS
CREATE A SUPPORT SYSTEM TO SUSTAIN YOUR GROWTH AND RESULTS
OVERCOME SETBACKS AND DEVELOP A BULLETPROOF MINDSET FOR SUCCESS
"After my cancer treatment and my subsequent return to work, I felt exhausted and found it really difficult to even imagine a life full of good health and well-being. With Maeve's gentle coaching, I learned to focus on the health and well-being I wanted NOT that which I was experiencing. I learned to listen to and trust my body, to exercise when I could but not to force it and I think very importantly, to be kind to myself. I am now a strong, fit and vibrant woman! I've stayed in coaching with Maeve because her support together with that of the others in my group keeps me in a growth mindset increasing my awareness and application of the growth strategies I am learning."
Helen McGonigle
Register for Dream Builder Today!
Choose from:
There are limited spots available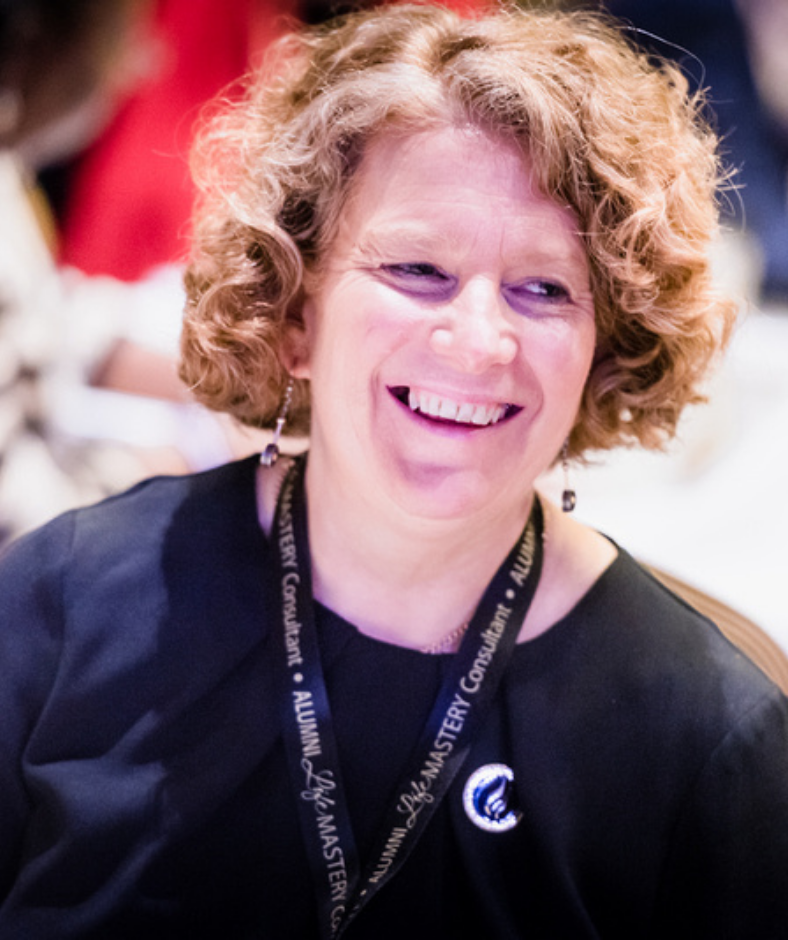 Maeve is an award-winning inspirational speaker and transformational coach, certified by the Brave Thinking Institute. She works with organizations and individuals, helping them build their dreams, accelerate their results, and create richer, more fulfilling lives.
After many successful years as a Human Resources professional in Higher Education in the UK and Ireland, Maeve found herself facing a major dilemma: make the leap and set up the coaching business she dreamed of or play it safe and live a secure but dissatisfying life. 
Taking the road less travelled, she decided to live her dream.  Maeve left her secure employment and founded her coaching business.  She now specialises in helping others  access the infinite side of themselves so they too can create and live lives they love.
Her ability to teach overarching spiritual and success concepts in accessible and applicable ways is what makes her so impactful as a transformational coach. Through her coaching and speaking, she has inspired thousands to live their dreams.

"The programme has given me a framework, a scaffolding and a direction. Instead of confusion and blockage, I now have steps to follow, not only to move into a more authentic, fulfilling, joyful life but also to be the kind of human being I want to be and be around."
Maria King
Your Roadmap to Transformation ...
We start with a Powerful Group Orientation session to learn some core Dream Builder tools and strategies to support you in getting the most out of the programme and to build community among group members.  And we build in some study breaks so you can stay on top of your materials, integrate the learning and experiment to enhance your results.
12 Group Coaching Calls with Individual Attention
You are set up for success with laser coaching sessions in a group limited to 12 people. You will get the support you need to dive deep to the core of your issue and breakthrough blockages so you can move forward with confidence
16 Audio Lessons to Take You Beyond the Life You've Known
Each week you will have a powerful audio lesson taking you step-by step through the Dream Builder process and opening your imagination and what you'd love to create in your life.
16 Journal Activities to Release Limiting Beliefs & Ignite Your Dream
Each activity builds on the last, helping you move through hidden obstacles, develop a mindset for success and discover the power within you to create and live a life you love. 
#1 A one-to-one vision calibration call with Maeve
This high value call supports you in calibrating your vision to the highest possible frequency and identify the scaffolding images that demonstrate you are on your way to achieving your dream.
#2 Two Free Tickets to Maeve's Autumn Vision Workshop! 
During this full, immersive experience, Maeve will unpack the powerful tools we must have to transform our lives. You will be inspired, motivated, gain great clarity, and meet amazing people just like you in the transformation community.
 #3 Complimentary attendance at ONE VIP CLIENT ONLY DAY
This is a special deep dive event where Maeve supports you with transformational tools and strategies to accelerate your results.
When you add it all up, that's a total real-world value of €2997.
Because I know the value of the Dream Builder pogramme and so want to enable you to experience it, I'm offering this programme at the speical price of just…
Details of the 12 Week Coaching Programme
June 30th – September 29th 2022.  The programme has built in study breaks so you more easily integrate all you are learning so it is spread over approx. 12 weeks.  Download full programme dates here
In the comfort of your own home! Your weekly audios and journals are waiting online for you on your client portal, and your weekly calls will be live on Zoom.
Presented 100% by Maeve Lankford, Transformational Coach
To get unstuck once and for all, and learn a reliable, repeatable, proven system that will empower you to finally create new results in your life!
A step-by-step process for discovering your dream, getting past all of the mental obstacles that have kept you repeating the same patterns over and over and learning how to bring the beautiful life you've imagined into the present moment.
I know you've been looking for a way to get started, and I'm thrilled to bring you this opportunity to experience Dream Builder and start creating new results for yourself.

I've experienced first hand what it feels like to go from being a tired, disheartened employee who felt stuck and afraid to make a change for something better, to being a lit-up, happy, award-winning 6-figure business owner and leader, igniting the fire of the dream in thousands of people around the globe.

Coaching is the catalyst that changes everything, and I want that for you!. Dream Builder is such a great programme because it not only provides coaching and accountability but it provides you with a transformational toolkit that you can use again and again to create results you love.

I'm right here rooting for you and can't wait to see your dreams come to life!